Orlando Luxury Transportation Introduces New Fleet of High-Tech Vehicles Limo Service in Orlando
February 21, 2023 at 19:00
Orlando, FL – Orlando Luxury Transportation is excited to announce the addition of its new fleet of high-tech vehicles. The luxury transportation company is now equipped with a selection of modern vehicles that feature state-of-the-art technology, ensuring their clients experience the ultimate in luxury, comfort, and safety.
The new fleet of vehicles includes the latest models from top luxury brands, such as Mercedes-Benz, Cadillac, and BMW, and features cutting-edge amenities like climate control, premium sound systems, and plush leather seats. But what sets these vehicles apart is their advanced technology, which includes features like GPS tracking, real-time traffic monitoring, and Wi-Fi connectivity, making them the perfect choice for business executives, leisure travelers, and anyone who wants to ride in style and comfort.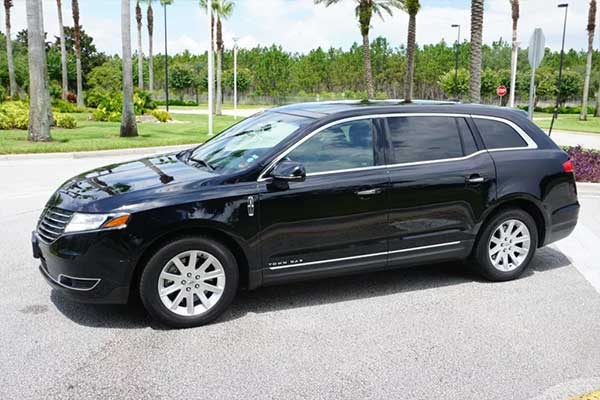 "We are thrilled to introduce our new fleet of high-tech vehicles, which we believe will set a new standard for luxury transportation in Orlando," said Juan Moya, CEO of Orlando Luxury Transportation. "These vehicles are designed to provide our clients with the ultimate in comfort, convenience, and safety, and we're confident that they will be a hit with our customers."
Whether clients are looking for airport transfers, corporate transportation, or a night out on the town, Orlando Luxury Transportation's new fleet of vehicles has everything they need to make their journey a memorable one. With its unmatched luxury, advanced technology, and exceptional customer service, the company is poised to become the go-to choice for luxury transportation in Orlando.
For more information about Orlando Luxury Transportation and its new fleet of high-tech vehicles, visit their website at https://orlandoluxurytransportation.com/.
###
For more information about Orlando Luxury Transportation Limousine & Car service, contact the company here:

Orlando Luxury Transportation Limousine & Car service
Juan Moya
(407) 692-6430
info@orlandoluxurytransportation.com
6026 Golden Dewdrop Trai, Windermere, FL 34786