Meet Positives Reminds Hepatitis Positive Singles In The Dating Scene To Get Tested Regularly
August 11, 2022 at 00:13
MeetPositives.com, the nation's largest and most beloved STD dating website, is taking the opportunity of the recently observed World Hepatitis Day to remind those who are most at risk of contracting the virus to get regularly tested.
Thursday, July 28, was World Hepatitis Day 2022. The public health day promoted by the WHO aims to raise awareness of the family of infectious diseases that affect hundreds of millions of people worldwide. The loss of life from Hepatitis is such a global priority that World Hepatitis Day is one of just 7 officially WHO-mandated global public health days. Globally, Hepatitis A, B, C, D, and E collectively kill around 1.35 million people every year. In 2021, the theme for World Hepatitis Day underscored the urgency that vulnerable populations need to have regarding getting tested for the virus.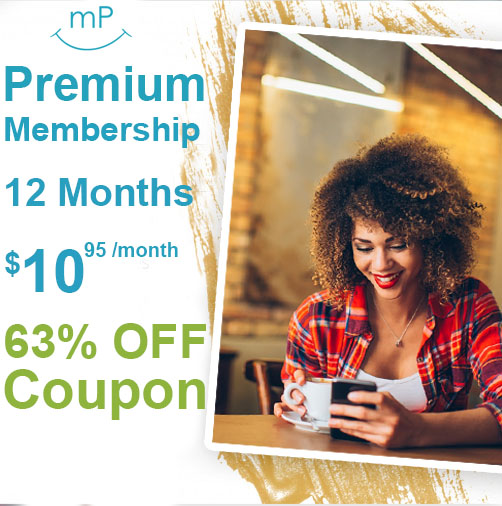 Hepatitis affects as much as 10% of the total adult population. Chronic Hepatitis B and C are the most common variants, affecting 343 million and 142 million people, globally, respectively in 2015. Around 15% of those suffering from Hepatitis will have recurring outbreaks over 6 to 9 months while about 30% will show no signs or symptoms. In the United States, over 1 million people suffer from a chronic Hepatitis B infection.
Hepatitis affects the liver, causing inflammation. Other symptoms include fatigue, nausea, poor appetite, belly pain, fever, yellow eyes, yellow skin, and more. Hepatitis A and E mainly spread through contaminated food and water. Hepatitis C spreads through infected blood. Hepatitis B is mainly sexually transmitted and routine screening is recommended by the WHO, especially if an individual belongs to a high-risk population.
The high-risk population for Hepatitis B includes those, who were born in, or whose parents were born in, a country where the prevalence of Hepatitis B is high, are HIV-positive, are intravenous drug users, are males who engage in sexual activity with members of the same sex, are in close contact with people who have Hepatitis B, are pregnant, or are incarcerated. Those belonging to the high-risk population who test negative for HBsAg (Hepatitis B Surface Antigen) are recommended to get the Hepatitis B vaccine to prevent future infection.
A spokesperson for the Hepatitis dating website Meet Positives, Tommy Marks, talks about the need for regular testing for Hepatitis B by saying, "If you are serious about making the best out of your life and staying safe, getting tested periodically is a must. Knowing your infection status will allow you to be honest in your relationship. By getting tested, you can strengthen your bond with your partner by giving them a choice regarding their sexual health. However, at the end of the day, if you turn out to be unlucky and don't get the support that you expected from the one you trusted, you can always turn to the community at Meet Positives that is willing to accept you with open arms. We have inculcated a judgment-free zone that will allow you to share your struggle with others who understand. In time, you can even hope to find someone who you connect with; someone who looks beyond your affliction and embraces you for the wonderful and caring person you truly are. Head over to our website to register today. It's free to join."
Meet Positives is the fastest-growing STD community in the country. It even has an international presence with users in countries such as Australia, Canada, and the United Kingdom. The app boasts thousands of users with an evenly split gender ratio, from both rural and urban areas. Hundreds of messages are sent back and forth between the users every hour. Members regularly share their stories of how the app helped them find caring and compassionate partners who changed their lives for the better.
The STD dating website, which can be accessed seamlessly over any internet-connected device such as a mobile, laptop, or desktop, also has an Android app. An iOS app is currently in development.
###
For more information about Meetpositives.com, contact the company here:

Meetpositives.com
Michael Task
(855) 747-2031
support@meetpositives.com
Meet positive singles today!