Meet Positives Is Helping Singles With An STD Start Dating In New York State
August 11, 2022 at 00:13
MeetPositives.com, the nation's #1 dating website for STD-positive singles, is advising New York State residents about how they can have a fun and safe dating experience even if they have tested positive for an STD.
According to the CDC's (Centers for Disease Control and Prevention) most recent Sexually Transmitted Disease Surveillance Report, New York State had the highest rate of HIV cases in the country. The state also ranked third among all 50, based on the total number of STD cases, reported at 268,674. This equates to around 1,512 STD cases per 100,000 people. Teens and young adults are disproportionately represented in the final statistics. While they make up just 14% of New York State's sexually active population, 3 out of 5 STD cases were reported among individuals in that age group. Following HIV, Chlamydia and Gonorrhea are the two most reported STDs.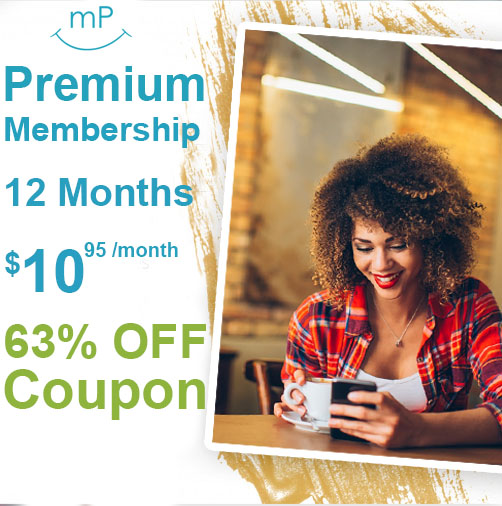 The New York State Department of Health has taken notice of this troubling trend and mapped out certain steps to reduce STDs, HIV, and unintended pregnancies among New York State's young adults. These steps include incorporating strategies from the New York State Youth Sexual Health Plan, engaging local schools, and colleges to provide comprehensive, age-appropriate, and medically-accurate sexual health education, encouraging routine STD, and HIV testing among sexually active young people, encouraging young people to talk with their health care providers about sexual health, promoting access to condoms, and hormonal birth control methods, including long-acting reversible contraceptives, such as IUDs, and implants, promoting HPV vaccination for males aged 11-21, and females aged 11-26, promoting Pre-Exposure Prophylaxis (PrEP) to HIV-negative at-risk young people, and directing youth to the NYS Take Control Campaign.
Despite the efforts of the state's authorities to curtail the spread of STDs, there will always be some for whom the measures are too little too late as they may have already contracted a virus that will accompany them for life. If someone has tested positive for an STD, it doesn't mean that it is the end of the road for their love life. They can still have a shot at a healthy relationship if they look for others like them who are facing the same predicament and need someone they can trust to confide in.
STD dating website Meet Positives has managed to create such a welcoming online environment for STD-positive singles. The platform is inviting those considering dating with an STD in New York State to sign up and experience the kinship and camaraderie for themselves. The website boasts thousands of users who strike up conversations and try to soothe each other's wounds through companionship. The website has a healthy gender ratio of 51% men and 49% women which means that everyone is likely to find someone to share their journey with, regardless of their sexual preferences. The app claims to have an engaged user base that sends hundreds of messages back and forth between them every hour. On its About Us page, CEO Jack Lombardi says that Meet Positive's mission is to "embolden the hearts of millions and positively impact the vice of STDs worldwide."
Established in 2014, Meet Positives has earned its keep as the #1 STD dating platform in the country and several international territories due to its precise matchmaking algorithms and best-in-class user security measures. The website has a fully featured search engine that lets users search for others like them based on saved criteria such as their conditions, gender, distance, and more. The website has also made available a Member Stories section where users can post stories of their experience of living and dating with an STD. Meet Positives says that unlike other websites of its type, it is not part of an existing affiliate network.
Meet Positives currently has an Android app available and an iOS version of the same is being actively developed. Readers can also log onto Meet Positive's responsive website which seamlessly scales and orients to all device types and sizes including desktop, tablet, and mobile.
###
For more information about Meetpositives.com, contact the company here:

Meetpositives.com
Michael Task
(855) 747-2031
support@meetpositives.com
Meet positive singles today!