Greenleaf Recycling Offers Dumpster Rental Services and More in Horseheads, NY
January 11, 2023 at 00:48
Greenleaf Recycling, a dumpster rental service company, is offering its waste removal services to residents of Horseheads, NY, and the neighboring communities in Chemung County. The company notes that homeowners in Horseheads can depend on the team of professionals to deliver the residential dumpster rental to help them complete their repair, remodeling, renovation, and clean-out projects without any hassle. The staff can offer help with a range of waste management requirements, such as carport, shed, driveway, deck, or sidewalk demolitions, single-room remodels, clearing out garages, attics, or basements, landscaping, hoarding cleanouts, roofing repairs, and any other waste disposal needs. Those who want to know more about Greenleaf Recycling can view its official website at https://www.greenleaf-recycling.com/.
Joe Parmenter from Greenleaf Recycling said, "We're proud to serve Horseheads, New York, and the surrounding communities of Chemung County. No project is too big or small for our experienced crew of waste removal specialists. It's always our goal to build lasting relationships with our customers, including local businesses, contractors, homeowners, and individuals, by delivering the highest quality dumpster rentals Horseheads NY can provide. We're confident that we can help support your upcoming repair, renovation, cleanout, or junk removal with our 5-star reviewed services and bins."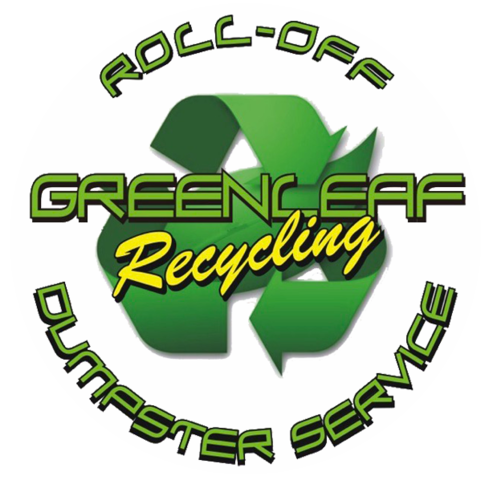 There are four available sizes of roll-off dumpsters from Greenleaf Recycling. These are the 12-yard dumpster, 15-yard dumpster, 20-yard dumpster, and 30-yard dumpster. The 12-yard dumpster measures 12 feet in length, 8 feet in width, and 4 feet in height. It is frequently used for small-scale projects, including cleanouts of garages, basements, or attics, removal projects for a 250-square-foot deck, 1,500-square-feet roof shingle projects, and small kitchen or bathroom renovation projects. This dumpster size may be used for construction and demolition debris for an extra fee.
The 15-yard dumpster measures 8 feet in width by 12 feet in length by 6 feet in height. It is frequently used for relatively small projects just like with the 12-yard bin, but it is for customers who need additional space. This size is suitable only for household cleanouts and it is not recommended for construction or demolition debris.
The 20-yard dumpster measures 22 feet in length by 8 feet in width and 4 feet in height. It is suitable for a wide range of projects that require about 10 pickup truckloads of waste and debris. Extra fees will be charged for construction and demolition debris. It is typically used for cleanups of the attic, basement, or garage, carpet and flooring removal projects for a large house, 2500 to 3000 square feet of single-layer roof shingle removal, or 300 to 400 square feet of deck removal.
The 30-yard dumpster measures 22 feet in length by 8 feet in width and 6 feet in height. It is typically used for major home addition projects, garage demolitions, or the construction of a new home. It is often used for complete residential and commercial cleanout projects. Extra fees will be charged for construction and demolition debris. It is often used for major home addition debris, garage demolition debris, new home construction debris, commercial roof tear-off debris, whole-home window or siding replacement, office or commercial building cleanouts, and large quantities of demolition debris. Those who need more information about the company can view its Facebook page at https://www.facebook.com/profile.php?id=100064034400834.
Greenleaf Recycling is a locally owned business in Horseheads, NY, that has been developing lasting relationships with businesses, residents, government agencies, schools, commercial enterprises, the Horseheads School District, and other organizations by providing satisfactory equipment and services. Its service area includes Horseheads, Corning, Watkins Glen, Waverly, Elmira, Ithaca, Vestal, Endicott, Cortland, Romulus, Dryden, Geneva, Dundee, Waterloo, Bath, Hammondsport, Penn Yan, Cohocton, Avoca, and Owego in New York, as well as Troy, Athens, and Sayre in Pennsylvania. For those whose project site is outside of the service area, Greenleaf may still deliver units through special accommodations that are suitable for the project and budget. However, extra fees may be charged depending on how far the project site is from the service area.
Those who are interested in the dumpster rental service can visit the Greenleaf Recycling website or contact the team via phone or email. Those who want to know the company's exact location can check out its Google Maps page at https://goo.gl/maps/doQdWVeHeBivjLX49.
###
For more information about Greenleaf Recycling, contact the company here:

Greenleaf Recycling
Joe Parmenter
607-738-5004
joe@greenleaf-recycling.com
305 Center St, Horseheads NY 14845