Davis Tree Service Experts Offer Free Tree Care Services To Public Hospitals In Desperate Need Of Assistance
April 04, 2023 at 13:40
Davis, CA – Davis Tree Service Experts is offering free tree care services to public hospitals and healthcare facilities in desperate need of assistance. Founded by Leslie Behan in 2014, Davis Tree Service Experts is a full-service arborist and tree care business that provides expert advice, maintenance, and removal services throughout the year. With the recent increase in hospital visits due to the Covid-19 pandemic, Leslie saw an opportunity to help out local medical centers and healthcare facilities needing additional tree care services.
"We believe every person should have access to quality medical care, and we want to do our part to ensure that anyone in need can receive it. In addition, we know that maintaining healthy trees around hospitals and healthcare facilities is essential for providing a safe environment," said Leslie Behan, CEO of Davis Tree Service Experts. "We hope to make a positive difference in our community by offering free tree services to these public institutions."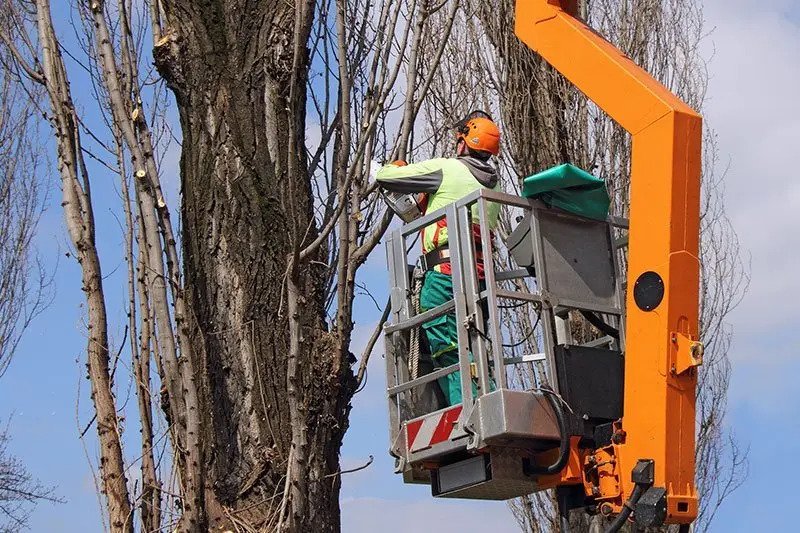 Read this story to learn about the Davis Tree Service Experts canopy equity program that benefits underserved areas: https://www.pressadvantage.com/story/59237-davis-tree-service-experts-launch-tree-canopy-equity-program-to-benefit-underserved-communities.
The Davis Tree Service Experts team provides comprehensive inspection and assessment services to identify any potential hazards associated with trees on hospital grounds or near healthcare facilities. From trimming branches that could pose a safety risk to removing deadwood or fallen branches, their goal is to create a safe and healthy environment for patients, staff, and visitors.
In addition to basic trimming and pruning services, Davis Tree Service Experts are available to provide deep root fertilization and cabling services for large trees that may require additional support. They use only the highest-grade materials and advanced techniques to ensure all trees are adequately cared for and maintained.
"At Davis Tree Service Experts, we take great pride in providing quality tree care services at no cost to our community's public hospitals and healthcare facilities," said Behan. "We understand how difficult this past year has been and want to do our part to give back and help those in need."
The Davis Tree Service Experts team is passionate about helping their local community and is dedicated to providing the best possible service to their clients. Their experienced team of arborists specializes in residential and commercial tree care services and always strives to exceed customer expectations.
For more information about Davis Tree Service Experts or to inquire about free tree care services for hospitals and healthcare facilities, please visit their offices at 638 Cantrill Dr, Davis, CA 95618, United States. Alternatively, contact the company's customer support department at +1 530-288-6335 and sales@treeservicesacramento.com.
###
For more information about Davis Tree Service Experts, contact the company here:

Davis Tree Service Experts
Leslie Behan
530-288-6335
sales@treeservicesacramento.com
638 Cantrill Dr, Davis CA, 95618